Jefferson Davis conscript letter
05-12-2023, 05:22 AM
RJNorton
Hero Member


Posts: 12,324
Joined: Jun 2012
Jefferson Davis conscript letter
Many thanks to Steve for sending this interesting piece.
Steve writes, "It's a copy of the purported letter from a Confederate conscript to Jefferson Davis. A copy of which Lincoln had. As far as I can tell the letter was first printed on page 4 of the
Winchester Army Bulletin
(Tenn.) on July 12, 1863. I've attached the
Bulletin
copy below. The letter was subsequently reprinted in many newspapers throughout the summer and early fall of that year and Lincoln's clipping could have come from any of those papers."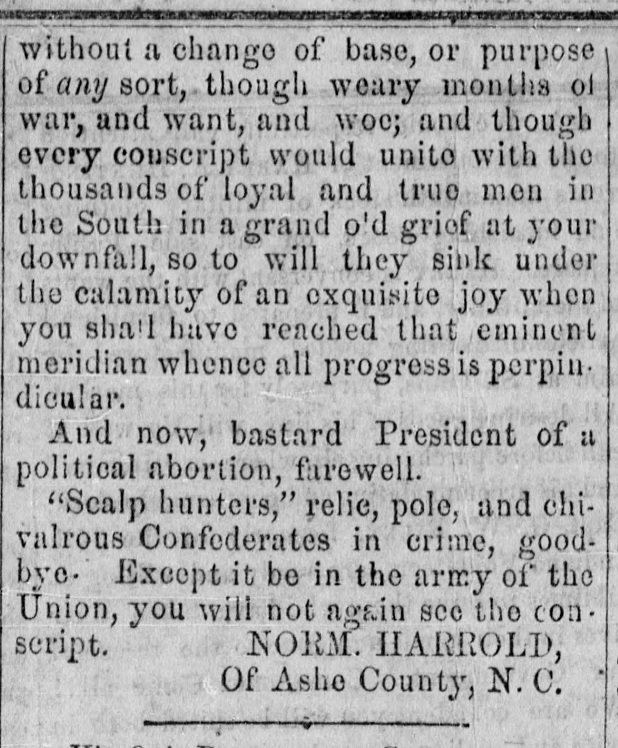 User(s) browsing this thread: 1 Guest(s)