On the 2014 Springfield Tour we once again had occasion to visit some of the Menard County cemeteries where some people important in the life of Lincoln are interred. During the short time that Lincoln spent among the people of the short-lived New Salem, the people who befriended him saw in this ungainly, somewhat homely, ill-dressed person a singularity of character that attracted them to the newcomer. Those people supported, encouraged, housed, and assisted Lincoln in many ways and, I believe, helped shape him into the person he became in later life.
Here are the resting places of just a few of those people:
Mentor Graham - Farmers Point Cemetery (rural Menard County). He "taught" Lincoln the rudiments of grammar and geometry, loaned him books.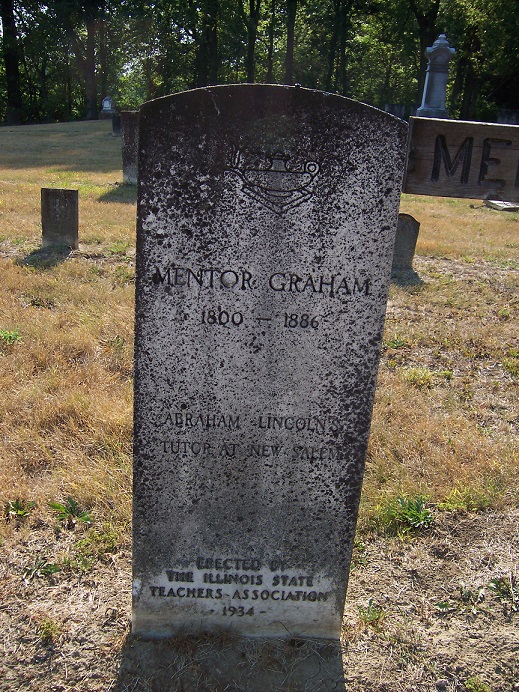 Hannah Armstrong - Oakland Cemetery (Petersburg).
Wife of Jack Armstrong and mother of William "Duff" Armstrong, she mended his clothes, provided for him in other ways. (After the early death of Jack, she married Samuel Wilcox, later moved to Iowa where she died. Hence, the Wilcox name on the tombstone.)
Bowling and Nancy Green - Oakland Cemetery (Petersburg).
Encouraged Lincoln's law studies, provided care for Lincoln.
Jack Armstrong - Old Concord Cemetery (rural Menard County).
Husband of Hannah Armstrong - the Jack Armstrong of the wrestling match.
William Berry - Rock Creek Cemetery (rural Menard County).
Lincoln's partner in the "winked out" 2nd Lincoln-Berry store.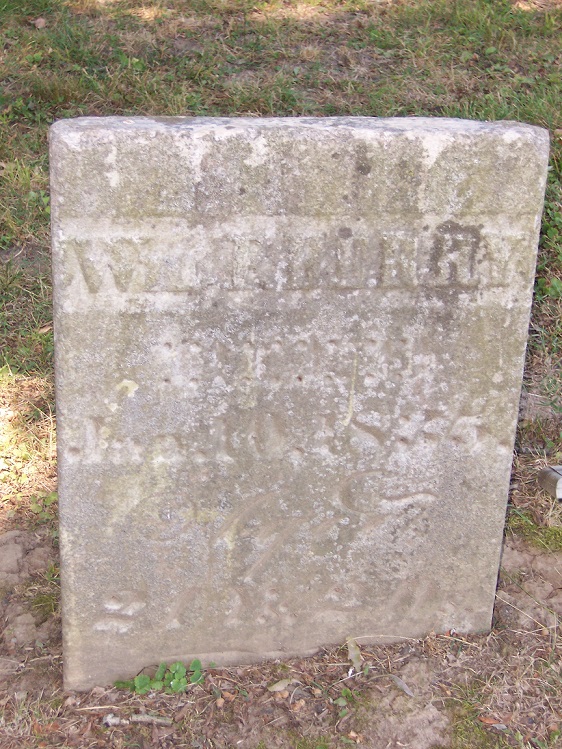 With the exception of William Berry, none of the others lived in New Salem but, nevertheless, had a profound influence on Lincoln.
[I have asked Roger for his always helpful assistance in posting the images of the garve sites. Would this make them "graven" images--excuse the pun!)